Something about Feathers
Feathers have a number of utilitarian, cultural and religious uses.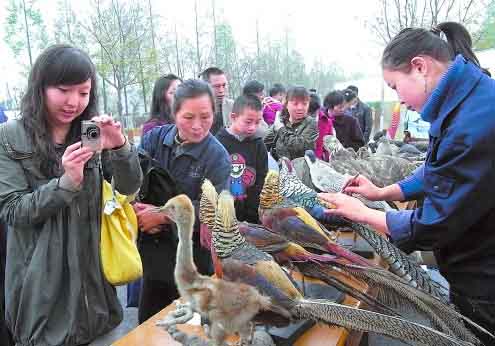 Feathers are both soft and excellent at trapping heat; thus, they are sometimes used in high-class bedding, especially pillows, blankets, and mattresses. They are also used as filling for winter clothing, such as quilted coats and sleeping bags.
Bird feathers have long been used for fletching arrows. Colorful feathers such as those belonging to pheasants have been used to decorate fishing lures. Feathers of large birds have been and are used to make quill pens.
Eagle feathers have great cultural and spiritual value to American Indians and First Nations peoples in Canada as religious objects. In the United States the religious use of eagle and hawk feathers are governed by the eagle feather law. In South America, brews made from the feathers of Condors are used in traditional medications and in India, feathers of the Indian Peacock have been used for snakebite and coughs.
Started from the 18th Centuries, market demand in North America and Europe for extravagant head-dresses as adornment for fashionable women continuous growing that lead to a booming international trade in plumes.

Affable Fur,Hair & Feather Co.,Ltd has long history on manufacturing of the relevant fur skin & feather business. Our company is listed as a mass production base both at home and overseas. Quality of the turkey raw feather is acquired from overseas and we are well experienced in raw feathers processing. All various of feathers, showing it's most natural and charming of art - can be used for purposes on Fashion accessories, Hair and Hats accessories, Christmas decorations, Wedding, Fishing flies, Decorative furnishings and carnival celebration etc. It is our great pleasure to servicing global customers and merchants while leading the trend of the fashion.